Downpipe Grille for Kawasaki ZZR1400 (ZX-14) ('06-'14)
Description
R&G downpipe grille is made from aluminium, improve looks and protects your expensive and vulnerable downpipes from flying debris and damage. The product is compatible with the Kawasaki ZZR1400 (ZX-14) ('06-'14)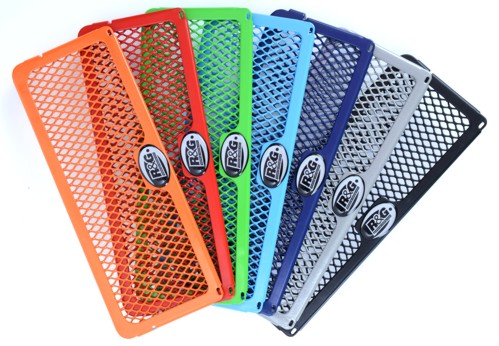 R&G Downpipe Grilles are now available in a range of new exciting colour options to match our new Radiator/Oil Cooler Guards (please note, not all colour options are available for all R&G Oil Cooler guard applications). Available in 'Black' or 'Titanium' Finish.
Additional information
Reviews (0)
There are no reviews yet.
Related Products